Hi everyone! I'm Chief Counselor Armi.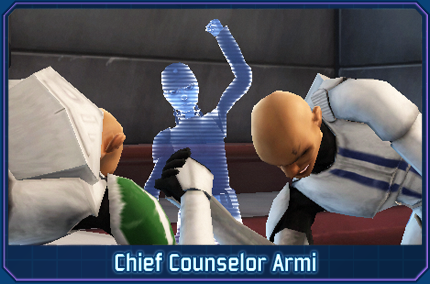 Do you like my picture? I chose this one because it shows off my good side.
What's a Chief? Well, I look after all of the Counselors and make sure they are looking after you! I also do a lot of paperwork – paperwork totally sucks, let's be clear. I'd much rather play Droid™ Programming. I love that game! I can beat all of the other Counselors easily – I bet I could beat you too!
When I'm not doing paperwork and checking the Counselors are taking care of you, I like watching my favourite soccer team, Tottenham Hotspur, beat everyone else in the Galaxy!
Hey – come find me for that Droid Programming whooping ok?
External Links