Hey there! Counselor Ymasel here, nice to meet you!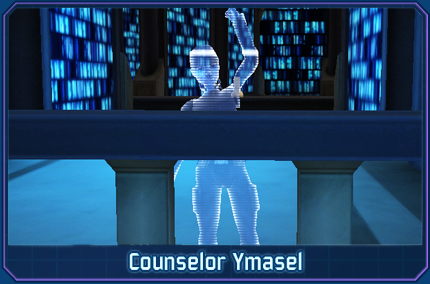 What can I say about myself? Music is my life! I love listening to music, and that includes all types of music. It soothes the soul, I say.
When I'm not listening to music, or even while I am, you'll find me gaming. My favorite has to be Republic Defender, hands down. I could spend hours devoted to that game. I do, also, enjoy a good Lightsaber™ Duel. Come find me sometime, I love a challenge!
I am very social, and thoroughly enjoy helping others. If you happen to run in to me in-game, feel free to as any question, or just send a friendly "Hello!" my way.
External Links