General Mathieus Harker, aka Harker was born apx 60 BBY on the planet Iridonia to a wealthy Zabrack scientist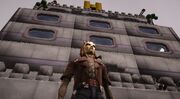 by the name of Bane Exalus and his wife Akira. Harker was a well known millionaire, playboy, philantropist who was known for his lavish parties and gifts. Harker keeps his best friends close and is often spotted with members of his mercanary group, "The War Machine"
"Yeah, you and what army?"
Military Life
Harker joined the Republic Military at the age of 21 as a 2nd Lieutenant. Harker quickly worked his way up the ranks and eventually retired as a Republic Military Arc Trooper General. While he fought in many battles, it was his actions at the Battle of Ryloth that he will always be remembered for. He saved the lives of 20 men by single handedly sneaking behind enemy lines to and taking out a sensor array. His actions earned him the nickname "The War Machine" and a promotion from Colonel to General.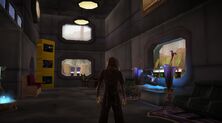 General Harker was an expert Military Strategist and was heralded as the "Republic Defender" winning many battles with his carefully planned strategies. He was a decent pilot, was never shot down and always charged head first into battle. General Harker was always the first one in and last one out. He would never leave an injured soldier behind and was often seen rushing out of battle with a wounded soldier on his back.
Post Military
After the battle of Ryloth, Harker settled down with with a lovely Togruta woman by the name of Annod Yar, the couple had two children, Bayan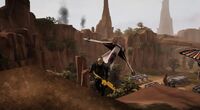 Krigg and Kearra DroidDripper. After he retired from the Republic Military, General Harker dropped part of his name and chose to just go by his family surname of "Harker". He settled down at his family Mansion on Ryloth with his wife Annod and together the two began renovations on Harker Tower.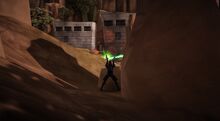 These days you can still find Harker on his plantation on Ryloth or his private compound on Kamino. Harker continues to maintain his philantropist philosophy and gives back to his community any way he can. He continues to host wild parties and often gives away millions at a time. Harker is always there for his friends in a time of need and does occassionally bring out his private assassin squad "The War Machine" whenever they need arises.
"You're going to need a bigger gun"